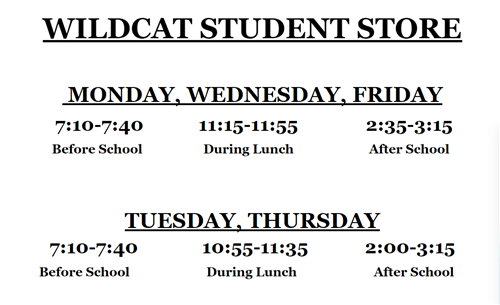 Thank you for stopping by and checking out all the wonderful merchandise the Wildcat Student Store has to offer!
For the 2021/2022 school year, we continue to have an online shopping platform so you can purchase your next favorite T-shirt, sweatshirt, jacket and other school spirit items at your convenience.
The Wildcat Student Store is currently open to students before school, during lunch and after school.
Thank you for supporting Taft High ASB!
(ASB Student Store Merchandise)
https://taftunion.myschoolcentral.com/asbworks/(S(gjao0ltghlxxci3trt5u30my))/apps/webstore/pages/Webstore.aspx?org=14916&cat=11
Follow us on Instagram @tuhswildcatstore